Content & Communication Manager
Why join us?
We live alongside our values of Passion, Collaboration and Challenge; with many events going on at Bannerflow such as Friday beers, padel tournaments, kick-ass inspiration webinars, health month and Level-up Hackathons, there's something for everyone. As a member of the Bannerflow crew, you will get the opportunity to work with a creative, enabling, and highly advanced product within a 100% cloud-based architecture. We take leadership very seriously and our leaders get extensive leadership training in order for you to get the best possible coaching and guidance in your role. Of course we offer a hybrid workplace, furthermore we offer a compensation package including pension according to ITP1, health care insurance and health allowance. 
About Bannerflow:
Bannerflow is a hyper-growth company and one of Europe's most exciting SaaS companies. Our creative management platform serves more than 6 billion ads each month, viewed on 500 million unique devices all over the world. This breaks down to a massive 20 000 requests and 1 GB of data transfer - per second, on average, constantly! We allow enterprise brands to create, publish, analyze and optimize advertising in-house, at scale. Our mission is to become the most user-friendly platform for creative automation, for display and social advertising channels.To be able to deliver this, we have to stay in the front line of technical development and always keep up with the latest tools and technologies.
We advocate and work along with an agile architecture without hierarchy and bureaucracy where we work in small autonomous and cross-functional feature teams. We are a Creative Management platform that allows companies to focus on being creative rather than spending precious time on repetitive tasks and changing the game by removing the mystery of digital marketing. We simplify complexity, challenge the status quo and as a result we have the happiest customers in the world.
Today, we have a renowned platform – we are a category leader within Creative Management Platforms and we are proud of it.

About the role:
Every Demand Generation team needs a fantastic content lead! With the company's rapid growth, you will have the opportunity to work with a dynamic and talented team, and to make a real impact on the company's bottom line. As Bannerflow´s Content & Communication manager you will be responsible for creating and managing all of the company's content, with the goal of attracting and engaging customers. This includes developing a content strategy, creating and editing various types of content such as blog posts, social media updates, landing pages,campaigns, and more. You will work closely with all our commercial teams to ensure that all content aligns with the company's goals and objectives. The ultimate goal is to drive demand, generate leads, educate and provide value in all phases of the customer lifecycle – from acquisition to retention.

In addition to working alongside fantastic colleagues you will:
Develop and execute a comprehensive content and communication strategy to drive revenue growth and increase brand awareness
Collaborate with cross-functional teams to align content with overall business goals and optimize campaigns for maximum impact
Lead the development of our SEO strategy and ensure all content is optimized for search engines
Understand our ICP personas and segment the target audience, creating content that resonates and drives demand
Create and manage the content calendar and distribution plan
Manage and ensure we maintain a strong tone of voice and brand identity
Create and distribute press releases, thought leadership pieces, and other communications to drive visibility and credibility
Leverage data and analytics to continuously optimize content and communication strategies
Monitor industry trends and stay up-to-date with the latest digital marketing best practices
Lead monthly content reviews making recommendations for improvements based on data analysis, with a focus on SEO and the customer journey

. Who you are:
You are a storyteller by heart - passionate about writing, editing, proofreading and optimising content
You have a bachelor's degree in Marketing, Communications, or a related field
5+ years of experience in content and communication management
You have a proven track record of creating and executing successful content strategies and campaigns
You are a bit geeky when it comes to SEO, analytics, and digital marketing best practices
You love to collaborate with others and have strong project management and organisational skills
Fluent in both spoken and written English – being a native English speaker is a bonus.
Additional bonus points if you have previous experience of:
Experience with CMS and marketing automation platforms
Experience in a SaaS or technology industry is a plus

Application:
The hiring process includes interviews but also problem-solving, personality, and ability tests. However, our recruitment process is designed to be a two-way conversation. We want to get to know you and we also want to give you a first-hand insight into what it will be like to join Bannerflow. We're super excited about receiving your application! Screening and interviewing will be held continuously, so make sure not to miss out on this opportunity!
Do you have any other questions about the role or how we handle your personal information, - you are welcome to contact the recruitment manager below.
We do not accept applications over email, only through this ad. If you have any questions, you are welcome to contact the recruiter Linnéa Olsson at linnea.olsson@bannerflow.com
Contact
Linnea Olsson
Talent Acquisition & Employer Branding Business Partner – Human Resources
So, who are Bannerflow?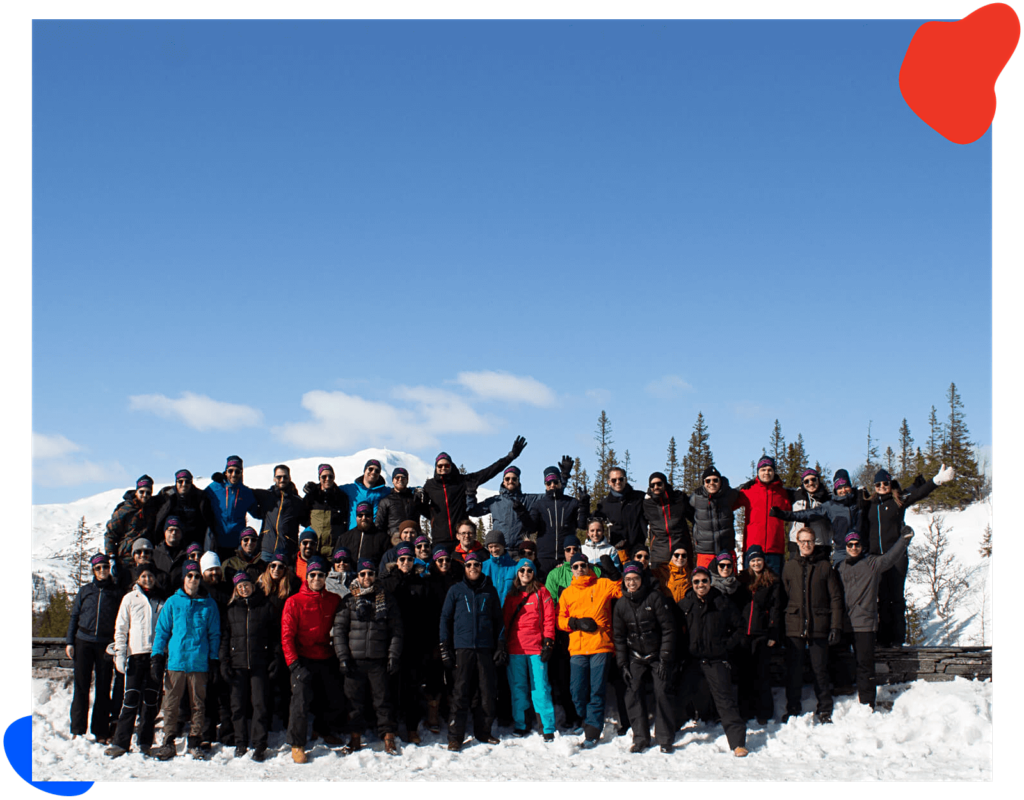 Whilst we are a Swedish company, we have a global outlook and our team comes from different backgrounds, all around the world, with 20+ different nationalities and a huge variety of languages spoken.

Embracing diversity and everyone's differences is something that we value highly here at Bannerflow. You will encounter a welcoming and friendly atmosphere with a lot of laughs and quirkiness, in a fine balance with tenacity when it comes to our business.
We are all different, but what we have in common is our passion for what we do and a strive to make an impact.
Our values:
Collaboration
Challenge
Passion
They guide decision making and give a sence of whats important and whats right. It's a way to express the behaviours we appreciate in one another.

About Bannerflow
Bannerflow is a creative management platform that engineers simplicity and transparency in digital marketing. We allow enterprise brands to create, publish, analyze and optimize advertising in-house, at scale.

Our mission is to become the most user-friendly platform for creative automation, for display and social advertising channels.
In 2019, Financial Times awards Bannerflow a spot in its prestigious FT1000 list, placing it as the 24th fastest growing company in the advertising category.

In 2019 we were proudly declared a MästarGasell. Joining an elite club of Swedish companies who won the Dagens Industri's Gasell award at least three or more times.

In 2020 Bannerflow has again been recognized as a Di Gasell by Swedish financial news publication Dagens Industri, for the fifth year, in a row!
Today, we have a renowned platform – we are a category leader within Creative Management Platforms and we are proud of it.
Content & Communication Manager
Loading application form
Already working at Bannerflow?
Let's recruit together and find your next colleague.