Do you want to play an important part in our amazing growth journey?
We are an Ad-tech company in hyper-growth. Thanks to our SaaS platform, global brands have become more efficient and have accelerated productivity from their digital marketing campaigns. We are passionate and committed to our mission of removing the mystery of digital marketing and we always put our customers first in everything we do.
Customer Operations plays a huge part in this, which is where you come in. As Head of this department you will be responsible for our Tech Product Specialist (1), Product Specialist (8) and Customer Support (2). Your team members have the rare combination of both commercial understanding and technical know-how. Their daily work consists of managing simultaneous software implementations, delivering product training sessions and giving first class service to our customers.
Together with the sales and customer success team, you and your team members will make sure we give our potential and existing customers the best customer journey possible.
Some of your responsibilities will be:
Create a scalable customer operations function that delivers high value interactions through collaboration, processes and business acumen.
Setting roadmaps, KPI's, and goals for the teams and make sure that everyone has the prerequisites needed to succeed.
Drive the effectiveness of your teams; diving into key activities around increased adoption of our product, onboarding, training and making sure that your teams meet their goals.
Lead a world-class customer operations team, and grow your team through recruiting and training top talents.
Take lead in our User Journey program and ensure a scalable implementation
Use customer insights and root cause analytics to identify improvements in NPS and CSAT, and implement them.
The role also covers 1-2 existing customers to be led as a Customer Success Manager. This to get close to the values we deliver.
When it comes to your strengths, passions and prior experience, you should have;
You should be passionate about our customers and how Bannerflow can make them successful within digital advertising.
You thrive when leading and shaping teams in an always evolving and changing environment.
Experience in leading customer operations/customer service teams in an industry with complex deliveries, preferable in a company targeting the enterprise market.
When it comes to your leadership you know how to coach others and allow them to grow, while at the same time you provide a clear vision of where you and the team are heading.
You have a clear vision of what it takes to make an enterprise customer satisfied, and always strive to simplify by proposing improvements and new ways of working.
To succeed at Bannerflow you need to have black belt in Collaboration, Passion and Challenge.
Fluent in English.
Do you recognise yourself? If you do, we can offer you a great place to work, where we as a team execute on an amazing growth journey.
We're super excited about receiving your application and hope to talk soon.
Contact
Linnea Olsson
Talent Acquisition Specialist – Human Resources
So, who are Bannerflow?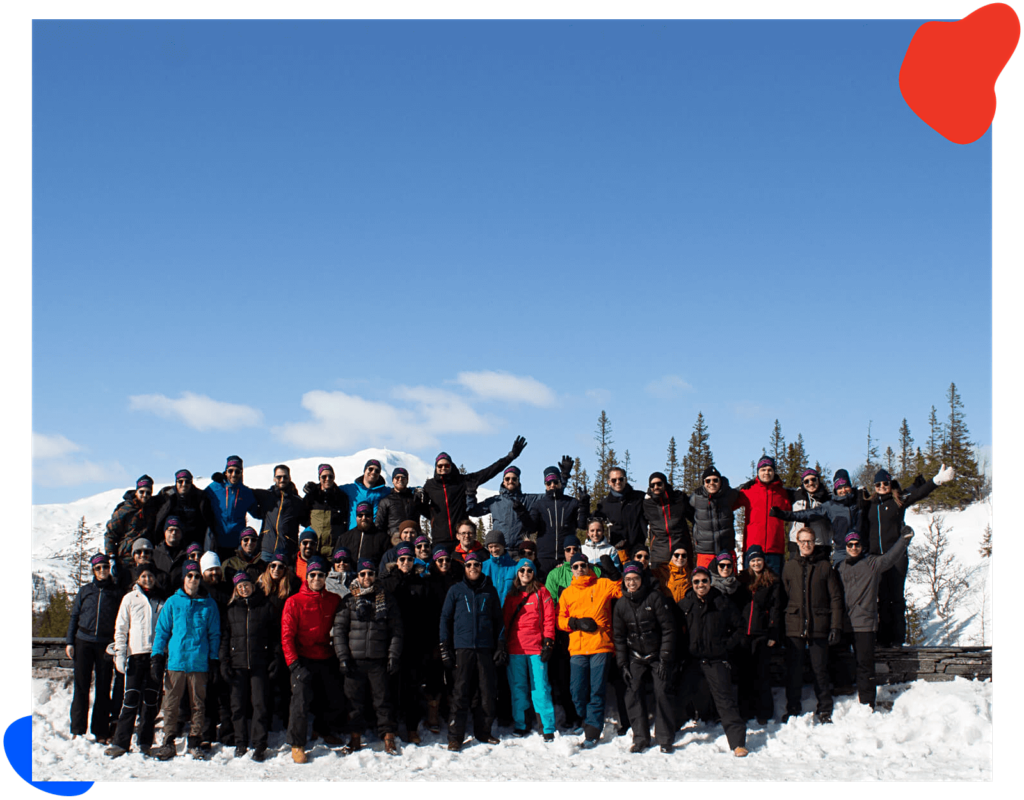 Whilst we are a Swedish company, we have a global outlook and our team comes from different backgrounds, all around the world, with 20+ different nationalities and a huge variety of languages spoken.

Embracing diversity and everyone's differences is something that we value highly here at Bannerflow. You will encounter a welcoming and friendly atmosphere with a lot of laughs and quirkiness, in a fine balance with tenacity when it comes to our business.
We are all different, but what we have in common is our passion for what we do and a strive to make an impact.
Our values:
Collaboration
Challenge
Passion
They guide decision making and give a sence of whats important and whats right. It's a way to express the behaviours we appreciate in one another.

About Bannerflow
Bannerflow is a creative management platform that engineers simplicity and transparency in digital marketing. We allow enterprise brands to create, publish, analyze and optimize advertising in-house, at scale.

Our mission is to become the most user-friendly platform for creative automation, for display and social advertising channels.
In 2019, Financial Times awards Bannerflow a spot in its prestigious FT1000 list, placing it as the 24th fastest growing company in the advertising category.

In 2019 we were proudly declared a MästarGasell. Joining an elite club of Swedish companies who won the Dagens Industri's Gasell award at least three or more times.

In 2020 Bannerflow has again been recognized as a Di Gasell by Swedish financial news publication Dagens Industri, for the fifth year, in a row!
Today, we have a renowned platform – we are a category leader within Creative Management Platforms and we are proud of it.
Already working at Bannerflow?
Let's recruit together and find your next colleague.