About us:
Bannerflow is a world-leading creative management platform, changing the world of digital advertising one company at a time. Our vision is to remove the mystery in digital advertising. We are experts in digital advertising, with loyal and passionate customers, and have for several years in a row enjoyed a fantastic growth journey - which is gaining momentum year by year.
To continue on our growth journey we are looking for a Head of Product to pave the way for success for the product organization in the future. You will be responsible for all products, product managers, product owners and the product design team, whilst closely collaborating with our Engineering managers and system architects. Your team is responsible for creating, executing and overseeing all Product Discovery, Development & Product Marketing activities for Bannerflow. As this would be impossible to do as only one team, you will work closely with colleagues from all departments to ensure that all we do is aligned with the value we offer our customers, and our company values, vision and mission.
What you will be doing:
Take charge of development & commercialisation of the Bannerflow platform, ensuring it fulfills our vision, and creates the happiest customers in the world for many years to come.
Lead, coach and support the product team and make sure they have what they need to make the right product decisions.
Collaborate closely with other teams and empower the product team and their ways of working.
Recruit new talent to your team and ensure the team setup can deliver on targets.
Set, communicate and execute on our product vision and strategy in collaboration with our Management team
Define our long term product priorities together with your team, key stakeholders and the management team.
Translate the business and product strategy into clear KPIs & targets together with your team to make sure we reach them.
Monitor key metrics, understand product performance and act on deviations when needed.
Set, communicate and execute on changes to the commercial strategy and models as needed in collaboration with the management team to make sure commercial goals are reached.
Required qualifications & who you are:
Have at least 3 years of experience in Product Leadership roles, managing product managers/owners
Have experience working with SaaS products and high-growth product-first environments
Are naturally curious and strive to make decisions based on user insights and data.
Believe in empowered product teams and close collaboration between product, design and engineering
Want to coach and inspire product managers & owners to make better product decisions and develop their craft
Want to create an impact in the daily lives of designers and marketers around the world.
Want to be part of a fast-growing organization and continuously work with (re)shaping the ways of working needed to ensure we stay agile and autonomous while scaling
Are well aligned with our core values and want to be a part of making sure we stay true to these as we grow (read more about our values here)
Not a requirement
Swedish is not required - we are an English speaking first company with daily work and communication carried out in English and a team covering many nationalities. This role will have its base in our office in Stockholm and is an onsite/hybrid role.
Not sure you meet 100% of the requirements?
We encourage and welcome your application anyway!
The Bannerflow Culture & our promise:

You will work in a driven, hungry company filled with passionate people who are experts in their respective fields.
A fantastic culture where our values, Collaboration, Passion & Challenge are lived in everything we do.
We believe in ownership, and in this role you will be able to control of your space, and find the best way for you, and the team, to reach your product goals
Work with the biggest brands & advertisers globally!
With an innovative and entrepreneurial mindset, be involved in growing Bannerflow to levels never before witnessed
Contact
Linnea Olsson
Talent Acquisition Specialist – Human Resources
So, who are Bannerflow?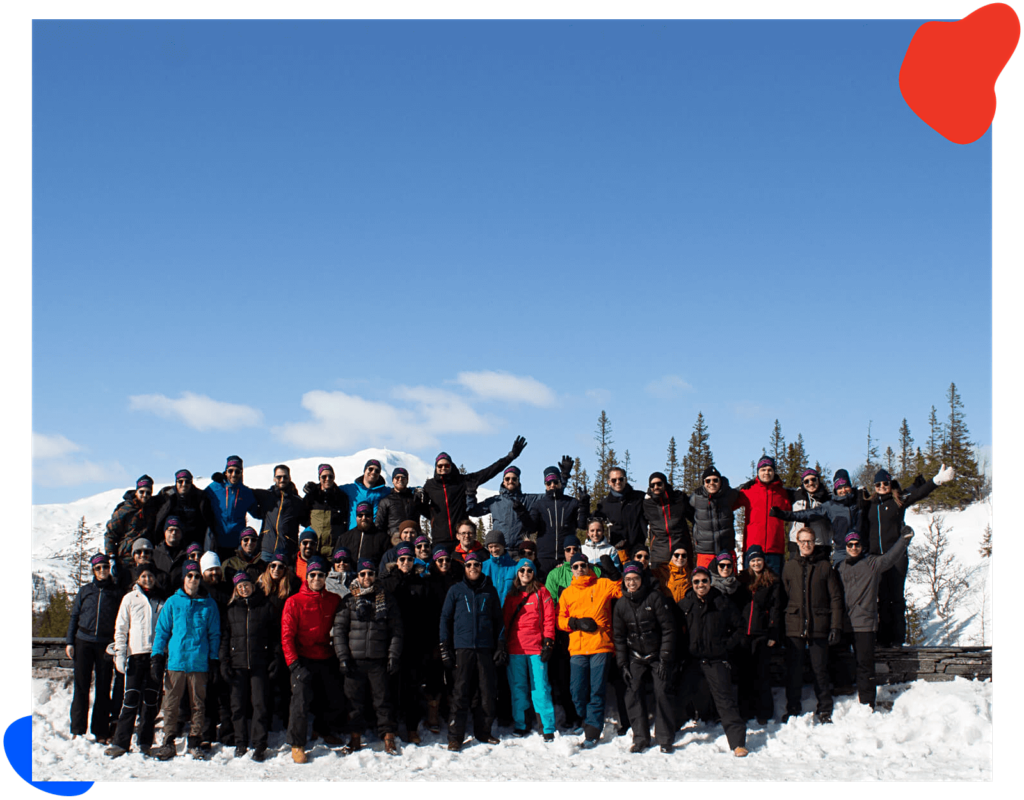 Whilst we are a Swedish company, we have a global outlook and our team comes from different backgrounds, all around the world, with 20+ different nationalities and a huge variety of languages spoken.

Embracing diversity and everyone's differences is something that we value highly here at Bannerflow. You will encounter a welcoming and friendly atmosphere with a lot of laughs and quirkiness, in a fine balance with tenacity when it comes to our business.
We are all different, but what we have in common is our passion for what we do and a strive to make an impact.
Our values:
Collaboration
Challenge
Passion
They guide decision making and give a sence of whats important and whats right. It's a way to express the behaviours we appreciate in one another.

About Bannerflow
Bannerflow is a creative management platform that engineers simplicity and transparency in digital marketing. We allow enterprise brands to create, publish, analyze and optimize advertising in-house, at scale.

Our mission is to become the most user-friendly platform for creative automation, for display and social advertising channels.
In 2019, Financial Times awards Bannerflow a spot in its prestigious FT1000 list, placing it as the 24th fastest growing company in the advertising category.

In 2019 we were proudly declared a MästarGasell. Joining an elite club of Swedish companies who won the Dagens Industri's Gasell award at least three or more times.

In 2020 Bannerflow has again been recognized as a Di Gasell by Swedish financial news publication Dagens Industri, for the fifth year, in a row!
Today, we have a renowned platform – we are a category leader within Creative Management Platforms and we are proud of it.
Already working at Bannerflow?
Let's recruit together and find your next colleague.