Engineering manager
Are you ready to be the visionary for a development team with high product quality within a fast-grooving digital marketing industry? Look no further, this is the place for you 🤩
We are looking for an Engineering Manager to lead one of our development teams and contribute to the success of our business as both the agile coach and the team manager by engaging with a cross-functional feature team.
Why join us?🤔
We live along-side with our values of passion, collaboration, and challenge and have a lot of happenings going on in the Bannerflow culture such as padel tournament, kick-ass inspiration webinar, Friday beer, health month, Level-up Hackathons. As a member of the Bannerflow crew, you will get the opportunity to work with a creative, enabling, and highly advanced product within a 100% cloud-based architecture.
About the role 💼
The role is to build, inspire, lead, shape, and grow a software engineering team consisting of 5-8 members. You will lead your team in their daily work and have staff responsibility while keeping it real by staying in touch with technology to provide technical leadership within the team. You will lead and coach your agile team, taking end-to-end responsibility for the health and well-being of our services, both when building new features and in production, and report directly to our CTO.
You will play a key role in accelerating Bannerflow's growth agenda and expanding the product offering to the worldwide market. If you have the ambition, we provide the conditions to exceed all your expectations. As an Engineering Manager, you will take a hands-on part in shaping the future of Bannerflow's tech organization. Here are seven insights into your responsibilities:
🔹 Drive continuous improvement focusing on quality in your team and across teams.
🔹 Prioritize and optimize for the highest speed in execution while maintaining good quality.
🔹 Advocate and advance modern, agile software development practices and help develop and evangelize great engineering and organizational practices.
🔹 Work closely with other engineering managers and development teams to create great software.
🔹 Play a key role in helping us continue attracting, developing, and retaining great engineering talent.
🔹 Grow a healthy, collaborative engineering culture in line with the company values.
As an engineering manager, you will have the opportunity to be a part of the product and tech management team shaping the future of the whole tech organization.
About you 🙋
You have worked several years with hands-on experience in managing successful team deliveries in roles such as project manager, scrum master, tech lead, or similar. You know the agile principles and you have a toolbox of methods and techniques ready to support the daily routines within the team. A few components you have gathered along the way:
✔️  You are fluent in both English and Swedish and eligible to work in Sweden full time without restriction.
✔️ Preferably you have a couple of years of experience leading high-performing engineering teams.
✔️ You are a people person with great communication skills, and you are not afraid to challenge yourself and your colleagues to get the work done. 
✔️ You are always striving for improvements and love to understand your team's pain points to be able to mitigate them. 
✔️Self-driven and have a curious mindset.
✔️Have previous experience from working at a rapidly growing company.
Extra points if you also have a background as a developer!⭐
About Bannerflow 🏢
Bannerflow is a hyper-growing company and one of Europe's most exciting SaaS companies. We advocate and work along with an agile architecture without hierarchy and bureaucracy where we work in small autonomous and cross-functional feature teams. We are a Creative Management platform that allows companies to focus on being creative rather than spending precious time on repetitive tasks and changing the game by removing the mystery of digital marketing. We simplify complexity, challenge the status quo and as a result we have the happiest customers in the world.
Application ➡️
The hiring process includes problem-solving, personality, and ability tests. However, our recruitment process is designed to be a two-way conversation. We want to get to know you and we also want you to give you a first-hand insight into what it will be like to join Bannerflow. We're super excited about receiving your application! 
We do not accept applications over email, only through this ad. If you have any questions, you are welcome to contact the recruiter Mathilda Wahl at mathilda.wahl@bannerflow.com
Screening and interviewing will be held continuously, so make sure not to miss out on this opportunity!
Contact
Mathilda Wahl
Talent Acquisition Specialist – Human Resources
So, who are Bannerflow?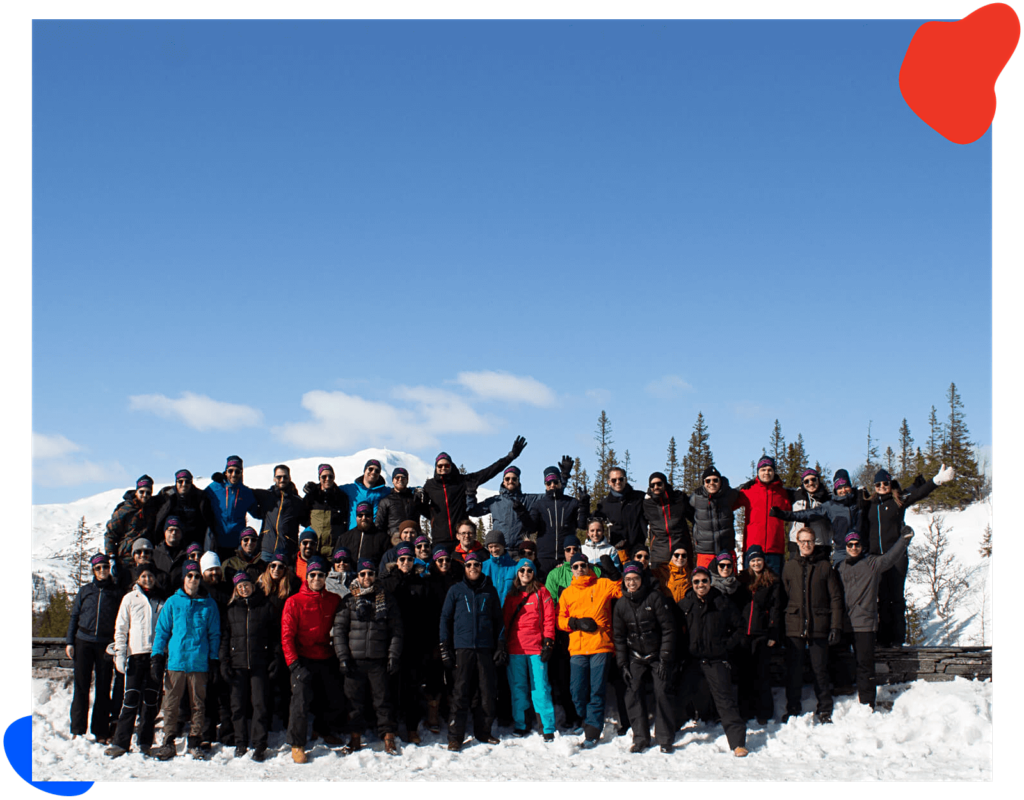 Whilst we are a Swedish company, we have a global outlook and our team comes from different backgrounds, all around the world, with 20+ different nationalities and a huge variety of languages spoken.

Embracing diversity and everyone's differences is something that we value highly here at Bannerflow. You will encounter a welcoming and friendly atmosphere with a lot of laughs and quirkiness, in a fine balance with tenacity when it comes to our business.
We are all different, but what we have in common is our passion for what we do and a strive to make an impact.
Our values:
Collaboration
Challenge
Passion
They guide decision making and give a sence of whats important and whats right. It's a way to express the behaviours we appreciate in one another.

About Bannerflow
Bannerflow is a creative management platform that engineers simplicity and transparency in digital marketing. We allow enterprise brands to create, publish, analyze and optimize advertising in-house, at scale.

Our mission is to become the most user-friendly platform for creative automation, for display and social advertising channels.
In 2019, Financial Times awards Bannerflow a spot in its prestigious FT1000 list, placing it as the 24th fastest growing company in the advertising category.

In 2019 we were proudly declared a MästarGasell. Joining an elite club of Swedish companies who won the Dagens Industri's Gasell award at least three or more times.

In 2020 Bannerflow has again been recognized as a Di Gasell by Swedish financial news publication Dagens Industri, for the fifth year, in a row!
Today, we have a renowned platform – we are a category leader within Creative Management Platforms and we are proud of it.
Engineering manager
Are you ready to be the visionary for a development team with high product quality within a fast-grooving digital marketing industry? Look no further, this is the place for you 🤩
Loading application form
Already working at Bannerflow?
Let's recruit together and find your next colleague.