Are you ready to put your skills to better use in a rapidly growing organisation?
Bannerflow is on an epic journey, and we want you to join us!  We are great at tech, we are awesome at helping our customers and we have a culture that is a blend of creativity, passion, and collaboration. We're now looking for a multi-skilled designer who can help us push the visual communication of Bannerflow to a higher level by producing creative assets focused on engaging and converting. We want to find our new Digital Designer superstar! 
We believe you thrive in an environment where you have the opportunity to take a lot of ownership and where collaboration is key. Functioning as our in-house design agency this position is pivotal in supporting the team that is responsible for executing the organizational Demand generation strategy. 
What you will be responsible for: 
Create and develop outstanding visual communication concepts and tools that engage and convert - (e.g. digital paid and organic campaigns, digital still and moving materials, newsletters, print materials such as reports, banners, event materials, etc.) 
Take briefs and interpret from concept to finished art.
Take responsibility for the quality and execution of design throughout all phases of a project.
Work closely with all our specialists in the Demand Generation Team to deliver on-brand solutions, optimize and analyze the performance of produced design pieces.
What we are looking for: 
We believe you are a bit of an all-around digital/graphic designer. Preferably, you have 3-4 years of work experience in the field and have relevant education.
You are a self-starter, creative, efficient, organized and passionate. You are a high achiever in terms of quality and service and you enjoy working at a high pace.
You are proficient and have extensive experience in a range of design tools such as Adobe Creative Suite, including: InDesign, Illustrator, Photoshop and After Effects.
If you happen to also have knowledge of UI/UX and have worked with a number of different brands during your career we would jump of joy. 
You are fluent in English, both written and oral.
What's in it for you?
We're in the hyper-growth stage. Having moved organically from start-up to scale-up, you have the chance to be part of our incredible journey in reaching that next level.
We are agile and welcoming which gives you the opportunity to turn your ideas into reality. We take pride in our achievements and understand that this role is an important component. 
Interested?
If what you've read so far sounds awesome and if you're serious about this, here's what to do next. 
Help us get to know you by submitting your CV, cover letter and/or any other information you see fit in order to present who you are. Our recruitment process is designed to be a two-way conversation. We want to get to know you and we also want you to get a first-hand insight into what it will be like to join Bannerflow. 
We're super excited about receiving your application and hope to talk soon. 
Contact
Linnea Olsson
Talent Acquisition Specialist – Human Resources
So, who are Bannerflow?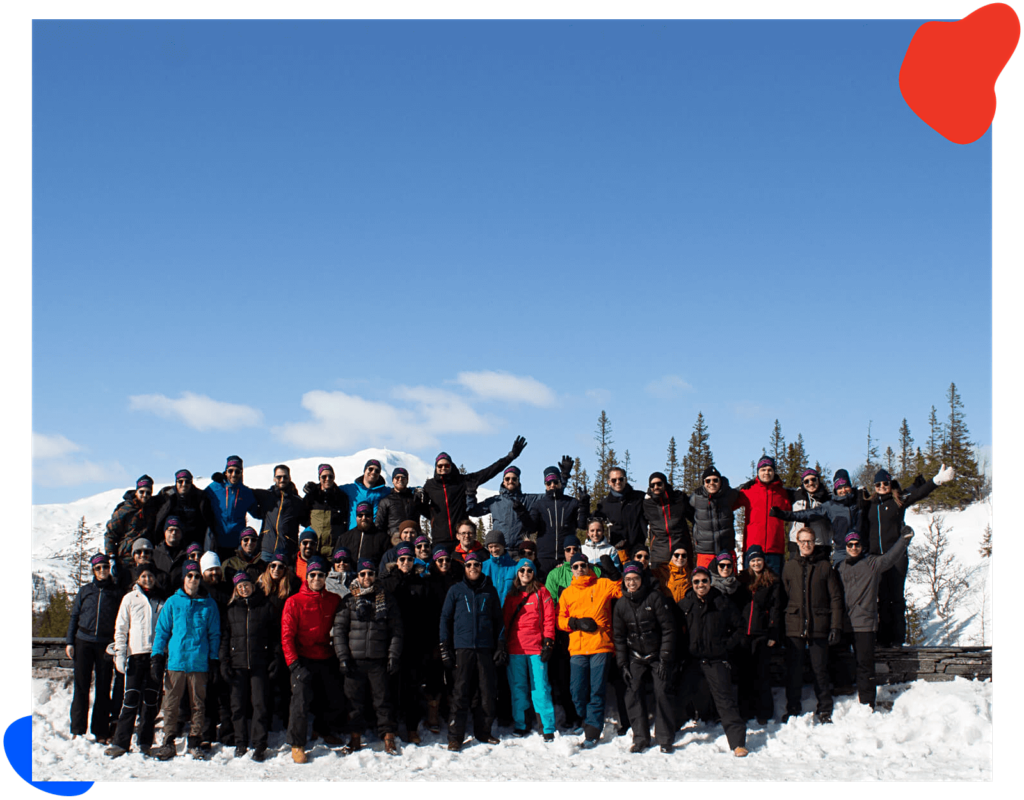 Whilst we are a Swedish company, we have a global outlook and our team comes from different backgrounds, all around the world, with 20+ different nationalities and a huge variety of languages spoken.

Embracing diversity and everyone's differences is something that we value highly here at Bannerflow. You will encounter a welcoming and friendly atmosphere with a lot of laughs and quirkiness, in a fine balance with tenacity when it comes to our business.
We are all different, but what we have in common is our passion for what we do and a strive to make an impact.
Our values:
Collaboration
Challenge
Passion
They guide decision making and give a sence of whats important and whats right. It's a way to express the behaviours we appreciate in one another.

About Bannerflow
Bannerflow is a creative management platform that engineers simplicity and transparency in digital marketing. We allow enterprise brands to create, publish, analyze and optimize advertising in-house, at scale.

Our mission is to become the most user-friendly platform for creative automation, for display and social advertising channels.
In 2019, Financial Times awards Bannerflow a spot in its prestigious FT1000 list, placing it as the 24th fastest growing company in the advertising category.

In 2019 we were proudly declared a MästarGasell. Joining an elite club of Swedish companies who won the Dagens Industri's Gasell award at least three or more times.

In 2020 Bannerflow has again been recognized as a Di Gasell by Swedish financial news publication Dagens Industri, for the fifth year, in a row!
Today, we have a renowned platform – we are a category leader within Creative Management Platforms and we are proud of it.
Already working at Bannerflow?
Let's recruit together and find your next colleague.