Customer Success
·
Stockholm
Customer Success Manager
Bannerflow is a company in constant change and is rapidly growing. If you are passionate about customer success and committed to getting better every day, this is the role for you​!
Bannerflow is a company in constant change and is rapidly growing. If you are passionate about customer success and committed to getting better every day, this is the role for you.

At Bannerflow Customer Success Management is the process of moving the customer toward their, ever-evolving desired outcome.
Our Customer Success Managers have the mission to be a trusted advisor that proactively inspire and grow our customers to success. For us, this means that we stay close to our customers, build strong partnerships, and we make them internal heroes. We listen and understand our customer needs and strive to always be one step ahead. Still interested?
As Bannerflow is growing, so is our Customer Success team. We are now looking for more engaged, skilled talents with a passion for customers and a get shit done attitude. Today we are 7 Customer Success Managers focusing on our key industries, Media & Telecom, Travel & Leisure, iGaming, Fintech, Entertainment and Consumer/E-commerce. Our customers can be found in 30 countries, mainly Europe, and traveling to them is a part of our mission to build strong partnerships. As a Customer Success Manager, you need to have the ability to drive exceptional experience and sustained value for our customers through building trust, inspiration and consulting on the Bannerflow platform.
Who you are?
You are passionate about your customers and great at taking care of them. You're motivated by helping them reach their goals. 
You have a natural ability to build relationships with stakeholders in Enterprise companies and are skilled in managing their expectations.
You have a passion for digital marketing and you thrive in a fast-paced environment. 
You are proactive and results-driven. You don't wait for the answer, you seek it for yourself. 
You have strong project management skills and are comfortable in prioritizing and driving your projects from start to finish.
Our values Collaboration, Passion and Challenge resonate with you.
You have excellent communication skills in Swedish and English, both written and spoken. Any additional language is a bonus.
Proven experience as a Customer Success Manager, Sales Executive or Leader is a bonus.
What you will do
Build relationships and stay close to our customers.
Manage ~35 customers and drive their retention and growth among your customer base by understanding their business needs and help them succeed throughout the customer lifecycle. 
Enable successful onboarding of Bannerflow to the customer, including training and inspiration sessions online or in person.
Proactively seek ways to grow customer engagement on our platform.
Monitor customer health on a daily basis and create risk mitigation plans.
Collaborate closely with other Bannerflow teams and align the right resources to ensure we resolve customer needs and inquiries. 
Travel abroad to our customers, mainly Europe, 1-3 times per month in a normal month. Our reality is of course different during the pandemic and all meetings are done digitally, but we hope to be able to meet our fantastic customers again in the future.
What's in it for you?
Having moved organically from start-up to scale-up, you have the chance to be part of our incredible journey in reaching the next level. 
We are welcoming, open to new ideas, we work hard, and take pride in our achievements. 
We may be Swedish but we have an international outlook. Our team comes from all over the world, and as a result, our company is a diverse and exciting place to work. 
Interested? 
If what you've read so far sounds awesome and if you're serious about this, here's what to do next.
Help us get to know you by submitting your CV, cover letter and/or any other information you see fit in order to present who you are. Make it easy for us to see how great you are!
There's a pretty extensive hiring process for this position and involves problem-solving, personality tests, and a case. If successful, you'll be meeting quite a few of us and we'll be asking a lot of tough questions. However, our recruitment process is designed to be a two-way conversation. We want to get to know you and we also want you to get a first-hand insight into what it will be like to join Bannerflow.
We're super excited about receiving your application and hope to talk soon.
Candidates must be eligible to work in Sweden full time without restriction.
Teams

Locations

Stockholm
Contact
Joni Puumala
Talent Acquisition Specialist – Human Resources
Related jobs
So, who are Bannerflow?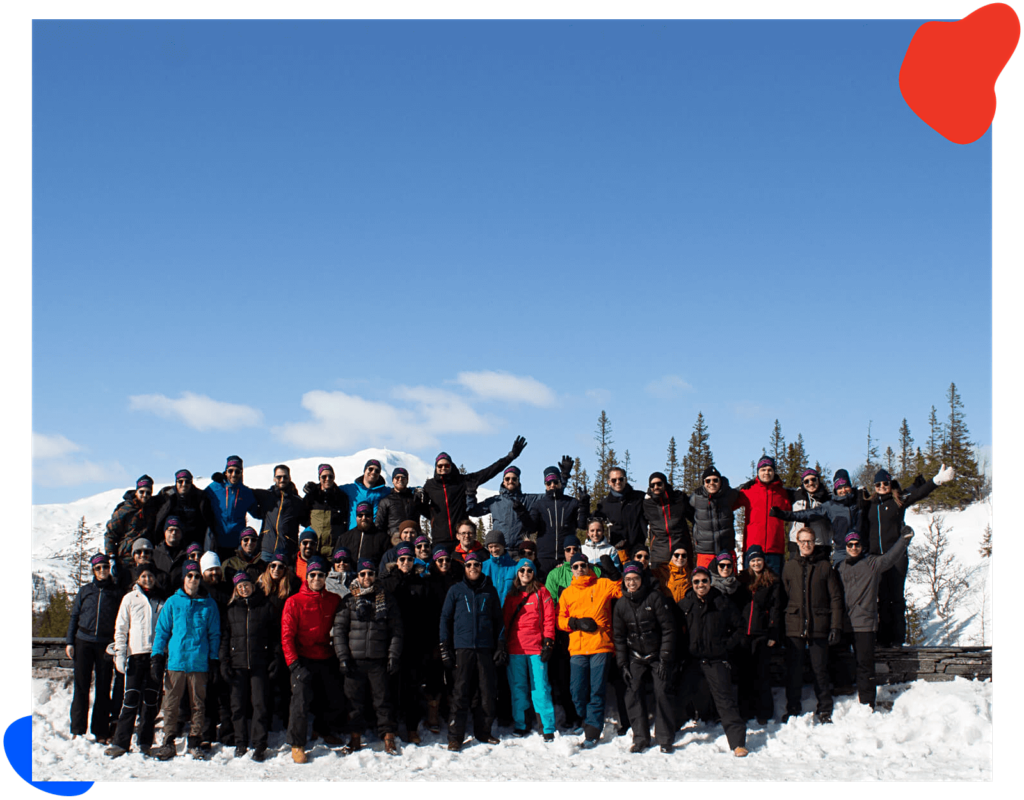 Whilst we are a Swedish company, we have a global outlook and our team comes from different backgrounds, all around the world, with 20+ different nationalities and a huge variety of languages spoken.

Embracing diversity and everyone's differences is something that we value highly here at Bannerflow. You will encounter a welcoming and friendly atmosphere with a lot of laughs and quirkiness, in a fine balance with tenacity when it comes to our business.
We are all different, but what we have in common is our passion for what we do and a strive to make an impact.
Our values:
Collaboration
Challenge
Passion
They guide decision making and give a sence of whats important and whats right. It's a way to express the behaviours we appreciate in one another.

About Bannerflow
Bannerflow is a creative management platform that engineers simplicity and transparency in digital marketing. We allow enterprise brands to create, publish, analyze and optimize advertising in-house, at scale.

Our mission is to become the most user-friendly platform for creative automation, for display and social advertising channels.
In 2019, Financial Times awards Bannerflow a spot in its prestigious FT1000 list, placing it as the 24th fastest growing company in the advertising category.

In 2019 we were proudly declared a MästarGasell. Joining an elite club of Swedish companies who won the Dagens Industri's Gasell award at least three or more times.

In 2020 Bannerflow has again been recognized as a Di Gasell by Swedish financial news publication Dagens Industri, for the fifth year, in a row!
Today, we have a renowned platform – we are a category leader within Creative Management Platforms and we are proud of it.
Already working at Bannerflow?
Let's recruit together and find your next colleague.